Welcome Mass

Our school community came together at the beginning of the school year to celebrate Mass with Fr Pat. Reception children and their Year 6 buddies worked together to lead our Mass to welcome new families to our school community.
The Wednesday Word

Every Wednesday a 'word', inspired by the coming Sunday's Gospel, will be suggested for families to talk about at home. The Wednesday Word is structured around the Sunday Gospel, because evidence shows that Gospel values really do help family relationships to thrive. Children will have the opportunity to read the 'Wednesday Word' leaflets in class each week and reflect on the Gospel readings. Each Wednesday a new leaflet will be available.
Harvest Liturgy
The school community came together on 15th October to celebrate our Harvest Liturgy which was led by our Catholic Ambassadors. It was a time for us all to stop and thank God for all the wonderful gifts we have, especially at harvest time.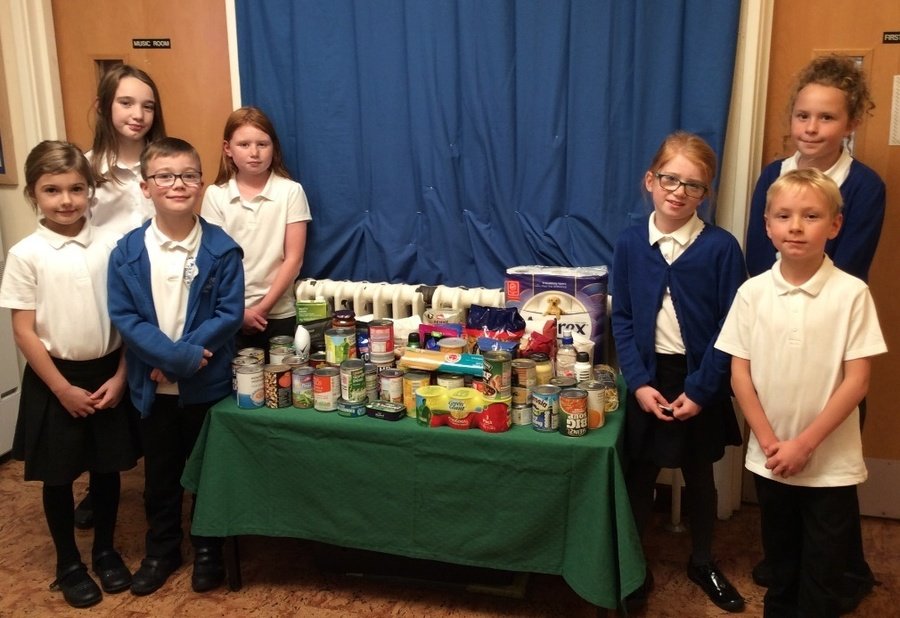 The food and other items were taken to the Witney Food Bank
Remembrance Day

In the lead up to Armistice Day, the children were thinking about the members of the armed forces who have died in the line of duty and those who are currently serving in the armed forces today.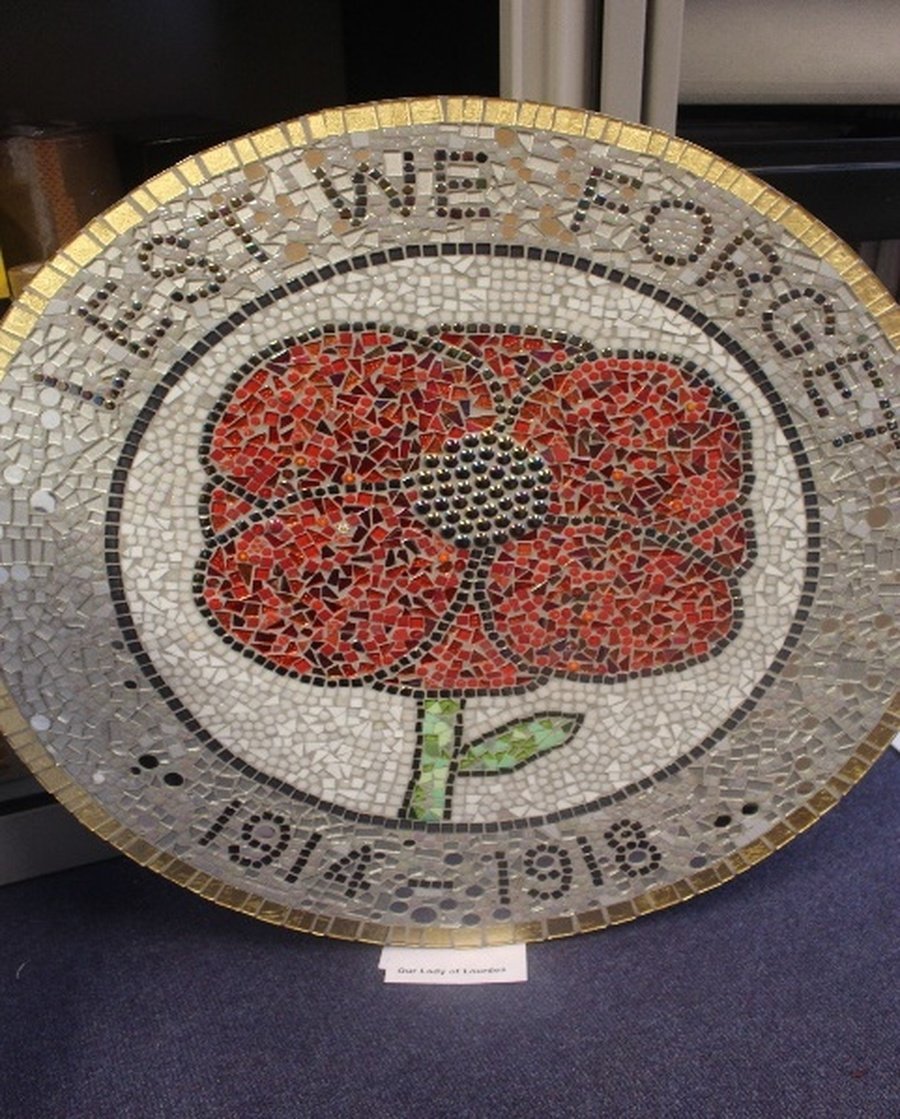 Becky Paton, who has a degree in Public Art and Design, helped every child and member of staff to bring together pieces of mosaic to create this beautiful plaque which is proudly displayed in school
Our Breakfast Club children helped to create a soldier adorned with photos of every child in the school. The soldier stood proud on Church Green in Witney in preparation for the Armistice Day commemorations.
Advent Liturgy

The school community came together to celebrate the beginning of Advent. The liturgy was led by our Year 3 children and Fr Pat. They told us about the Advent wreath and how just like a circle, God's love never ends. The first candle in the Advent wreath is lit to remind us of our hope in Christ. An additional candle is lit during each subsequent week until, by the last Sunday before Christmas, all four candles are lit.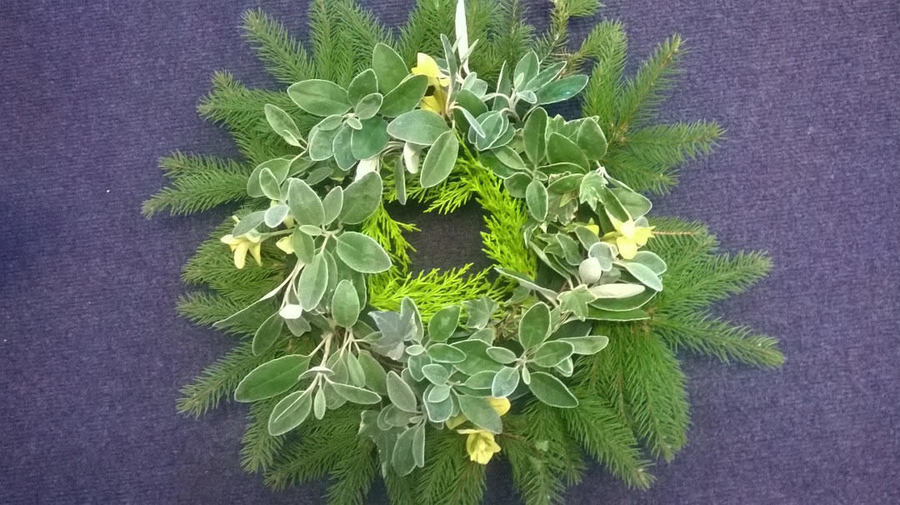 Lent liturgy and Passion Play 2018
In the lead up to Easter, Fr Pat led our Lent Liturgy, with the children reading beautifully. Year 5 also excelled with their beautiful performance of the Passion. It was a very emotional and serene presentation and the children were outstanding. It felt as though our Easter, and all that it represents, had well and truly begun.
May Liturgy

Fr Pat came to school to celebrate our May Liturgy with us which was led by the Year 4 children. During the liturgy we were reminded of the importance of Mary, especially during the month of May. A crown of flowers was made during the service and placed on our statue of Mary.