Each year in the run up to Christmas, we like to have a charity focus so that we remember people around the world who are not as fortunate as we are.

At the end of 2018 we supported the work of a charity called Mary's Meals. The charity is named in honour of Mary, Mother of Jesus, who knew what it was like to raise a child in poverty. The charity helps people of all faiths and none.

The basic aim of the charity is to provide a daily meal for children at their place of education in desperately poor communities around the world. Mary's Meals work in co-operation with local community volunteers so that children who come to school are given a school dinner each day. Mary's Meals provides the money to purchase food and build kitchens, but people from within the community come together to cook the meals. The charity is encouraging parents to send their children to school and so not only are they being fed, but they are also receiving an education, which may well provide a route out of poverty.

As well as cooking meals in school, Mary's Meals also runs a backpack project. This provides children with a backpack of essential school and hygiene items. It is this part of the charity's work which we supported during Advent.

We are supporting this charity because in the Gospel of Matthew (Matthew 25:35) Jesus says: 'I was hungry and you fed me'. You can find out more about Mary's Meals on their website: https://www.marysmeals.org.uk/ or through reading 'The Shed that Fed a Million Children,' by Mary's Meals founder Magnus MacFarlane-Barrow.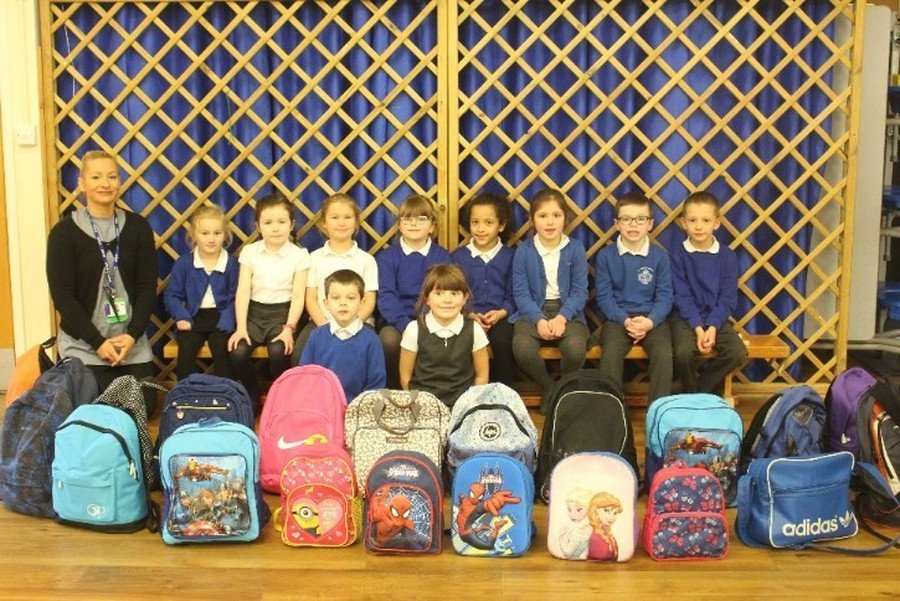 We are delighted to have reached our target of 21 backpacks full of items such as exercise/ note books, pencils, crayons, toothbrushes, towels and clothing.
This year, our school's Lenten fundraiser will be to support the work of Father Hudson's Care through The Good Shepherd Appeal. This is a tradition among Catholic schools in the Archdiocese of Birmingham stretching back more than a century. Last year schools raised thousands of pounds for Father Hudson's much needed work.
We are proud to support Father Hudson's Care, which is the social care agency of the Archdiocese and a registered charity. It helps those in need of all ages, regardless of race or religion, through the Family Support Service in schools, care for disabled adults and elderly people, support for lonely, disadvantaged and vulnerable people in society and by finding foster parents for children in care.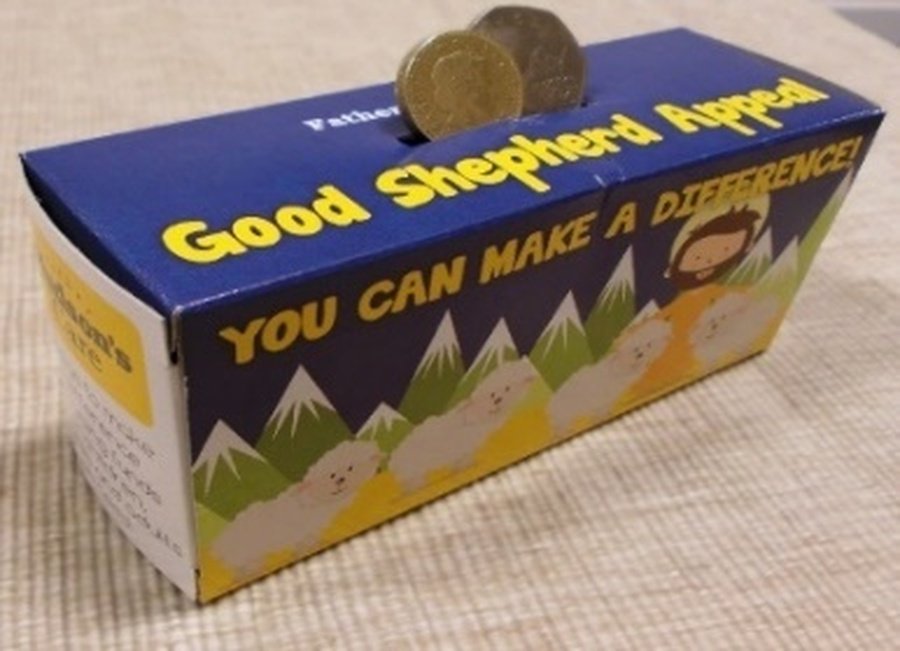 On 16th January our Foundation Class raised £74 for the Father Hudson charity by selling cakes donated by our school community.
Christmas 2017 saw the Year 5 class holding a hot chocolate and cake sale to raise money for their chosen charity "Crisis". £26.08 reserved a place for a homeless person at Christmas, providing food, shelter and companionship. The children raised an amazing £198.80 which is a fantastic achievement for their chosen charity.